Hello everyone! It's almost Christmas! And my daughter is on her way to the airport to join me here in London. I am so excited I almost can't stand myself. It has been a little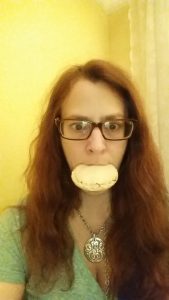 Hello everyone! It's almost Christmas! And my daughter is on her way to the airport to join me here in London. I am so excited I almost can't stand myself. It has been a little over six months since I have seen her…it is the longest we have ever been apart. So many times on this adventure I have had experiences that I wish I could have shared with her, and for the next two weeks I will finally have that opportunity.
Her first night here we will be staying in a hostel near Waterloo Station, a new one I've not stayed in before called "The Walrus". I'm here tonight as well, as I didn't want to have to drag my luggage to Gatwick with me. It has a totally different vibe from the Safestay in Kensington. "The Walrus" is actually the name of the bar downstairs, which is a very lively joint full of people of all ages drinking, socializing and playing Settlers of Cataan. (I my go down and see if I can join after I finish this)Tonight I am in an all female room with two bunk beds, but tomorrow things get ramped up a bit, and Hannah and I will be in a coed room with 11 bunks. At least these are only double bunks, unlike the Safestay where they were triple!
On Christmas Eve, we move to a flat in East Dulwich, the same one I pet sit in August. Carol is going out of town for a few days, so we are taking care of Ollie. I asked my Spawn what she wanted to do for Christmas Dinner and she was adamant that I cook instead of us going out. Sainsbury's (think Publix) on Christmas Eve? What we do for our children…
That evening we are heading to Westminster Abbey to attend Midnight Mass. I did not know when I booked the tickets (free…won in a lottery) that the busses and Tube stop at midnight on Christmas. Oops.  And of course, at 5:45 on Christmas Day we will turn on BBC 1 to watch the Doctor Who Christmas special. And you can damn well be sure there will be an abundance of Mince pies as I have developed a wicked addiction to them.
On the 27th we are boarding a train at Kings Cross and heading to Scotland till the 31st…hitting Glasgow and Edinburgh. And then we are back in London and staying with my friends Clive and Haven till Hannah flies back to Orlando on the 7th. I am going to have to plan something amazingly wonderful to do after I drop her off at Gatwick otherwise I will just be a sad puddle of salty tears and mince pie crumbs.
I am almost finished the post I owe you detailing my last week in Florence.  There is quite a bit of information packed into it! I was hoping to finish it tonight but I'm too excited about my Spawn's imminent arrival to be able to accomplish much more than this rambling post. By the way, I am feeling much better. British cough medicine- for "Chesty Coughs" did the trick, however it tasted like aviation fuel.
Sending you all much love from London and wishing a very Happy Hanukkah to all of my Jewish friends!
Rebecca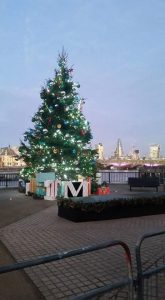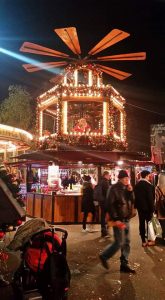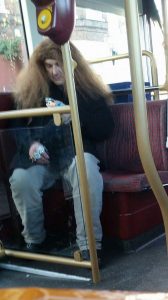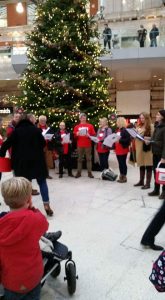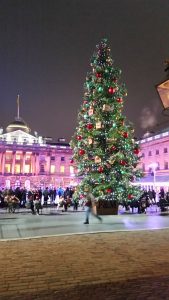 P.S. A few of you have asked what I might need for Christmas, and I thank you for your care and concern. Right now, the only thing I need is to be able to keep traveling and writing…so I added a small donation button to the page. Thank you all so much for the support you have given me this past six months, it has been a real treat being able to share my adventures with you! Here's hoping we can continue to travel together well into the New Year!