For those who know me, it will come as no surprise for me to state that I am a bit of an introvert. Some people have difficulty believing that, as when I engage 'extrovert mode'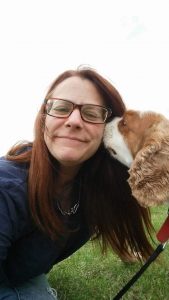 For those who know me, it will come as no surprise for me to state that I am a bit of an introvert. Some people have difficulty believing that, as when I engage 'extrovert mode' I can be lively, outgoing and even, (if I may say so myself) occasionally charming and personable. (I have no illusions however, its only fair that you should know that at times I can be a right moody little shit. That also comes as no shock to anyone who has the joy of prolonged contact with me. I have been known to work myself into a right funk for weeks.) But I eventually emerge, ready to engage with the world again, and I have always been glad I exerted the effort to escape from 'funkytown'. Taking the risk that I have, leaving home to leap out into the world has given me just the impetus I needed to allow my innate curiosity of the world and the people who inhabit it to take precedence over my predilection for hermitlike behavior.
By far, the best aspect of my travels has been meeting people from all walks of life. From an itinerant alcoholic to a young woman studying for her Masters degree. Men and women with rich and very real lives and stories to tell. And I soak them all up. Mind you, after "soaking" for a bit, I need to hibernate for a time, not terribly long…just enough to process and appreciate the gifts these people have given me. Don't get me wrong, I love going to museums, the theatre, visiting historical places and just absorbing the vibe of each city I visit. But to be allowed the grace for even  a short time to be invited into the life of someone I previously didn't know existed, to share a meal…a pint…or even just a conversation with human beings who live half a world away from Orlando FL…I am sometimes overwhelmed with the hugeness of it.
And my god, the generosity and kindness I have received in return. An offer to dinner from a lovely woman near my age named Vicky here in East Dulwich, whom I had never met and knew of me only through a friend and this blog. I got to hear not only her fascinating personal story of having grown up in Africa only to find herself shipped here for boarding school in her teens, but also funny and poignant tales of the local residents.( I also saw foxes creeping through the back gardens. That doesn't happen in Orlando, I was thrilled. I love foxes. Even when they squeal while in the throes of passion, I will take them over alligators any day.) We are going together this weekend to explore 'Peckham", a part of London rich in African culture. I'm very much looking forward to trying 'goat curry'.
I had pints bought for me from a group of rowdy fun loving people in a pub in Yorkshire. (I only had the balls to introduce myself because I had already had two pints and I had heard them singing "Country Roads" inside the pub. Having lived in West Virginia for a short time, I thought it was the perfect gateway into a conversation). Turns out, a married couple in the group owned a pub there in York, and for the rest of my stay kindly let me set up my laptop in a back corner so I could work. (I am unashamedly going put in a plug here. If you are ever in York, go to the Bay Horse Pub and Hotel in Marygate. Classy, cozy and friendly. http://www.bayhorsemarygate.co.uk/   Tell Sherrilee and Paul I say hello!)
I shared my umbrella at a bus stop in front of the Natural History Museum and gained in return a friendship with a bright, funny and interesting young woman who shares my love for all things "geek". She is studying for her Masters at London Imperial College, and getting ready as I write this to submit her thesis. She had me over for dinner, and after discovering my penchant for British humor, introduced me to all manner of new programs and You Tube videos.
Not to mention the lovely people who have invited me into their homes to pet sit for them.  Clive and Haven in Clapham, and their pets Max (a King Charles Cavalier Spaniel whom I have fallen madly in love with), Penelope, (a ragdoll cat) and Leonard the fish (who truthfully I found to be a bit of a bore. Horrible conversationalist.) I'm going on a picnic this Friday with Haven and Clive and their two adorable children. (And of course, Max. Last week I arranged a play date for Max and I. We spent the afternoon in the park together. I seriously have it bad for this dog)
Here in East Dulwich, (by the way…pronounced "Dull-itch), I was lucky enough to engage a pet sit that came with friends! On my first night, I was invited out to a pub by a friend of the lovely woman whom I am sitting for (my charge is a very handsome cat named "Ollie"), and then encouraged to attend a book club meeting the next night. The leader of the group then invited me to a barbeque at his home for the following weekend where I was thrilled to meet even more fascinating people!  It just goes on and on!
And of course, who can forget 'John', whom I wrote about earlier. 🙂
I also have two dear friends here in the UK whom I knew before taking this trip… Amber in York and Rob here in London. They keep me grounded, providing a safe place for me to be my complete, real and rather frequently ridiculous self.
I'm sitting here in my little borrowed flat, and as I am writing this I occasionally look out the window into the gardens beyond. As I mentioned, I find myself overwhelmed at times. How did I end up here? All the decisions I've made, some small, others life changing…that led me to this view out of the window. What are the sheer odds that a woman from Orlando FL would ever be sitting at this desk, looking at this view? Or meeting these people? I am so grateful for this opportunity. And no matter how hard, or scary, or even lonely this trip has been, or will be in the future, I will have the memory of these experiences forever. (Unless I get Alzheimers…but then hey, I will have this blog to look back on, eh?) As of this moment, I do not know where I am going next. But I'm confident that wherever it is, whatever new horizon I find myself gazing at in wonder, I will meet people who make it worthwhile.